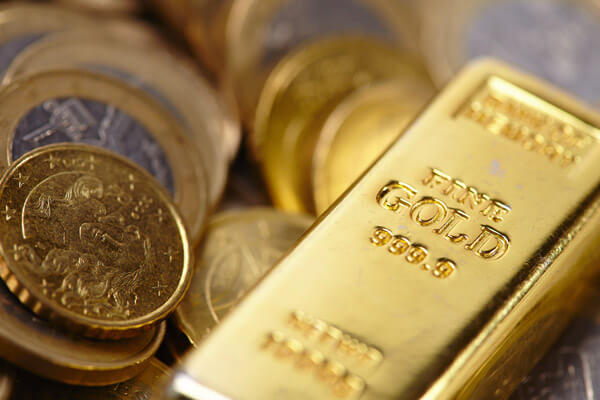 Investors around the world have long understood that an investment in gold bullion can return huge dividends. That's why companies and banks have long invested in precious metals and why more private citizens are beginning to do so as well.
If you've invested in gold bullion and are looking to reap the rewards of that investment in 2020, it's important to take the time to understand how to best sell your gold for the highest price. To do so, you must understand the different kinds of gold bullion, different ways to collect and sell it, and different types of sellers.
What is Gold Bullion?
Gold bullion is made up of at least 99.5% pure gold and comes in the form of bars, ingots (which are molded for easy transportation and storage by banks and private investors like you), or coins.
Who Collects and Sells Gold Bullion?
Gold bullion is stored by banks and governments around the world and used to raise and loan funds. Private collectors also buy and sell gold bullion with the help of dealers on gold bullion markets from London to Tokyo. The price of gold bullion is influenced by demand, just like the price of stocks on the New York Stock Exchange. As gold becomes more popular as an investment, especially during times of economic uncertainty, its price rises.
What are the Most Popular Kinds of Gold Bullion?
There are many kinds of gold bullion available for private investors to purchase, with much of the diversity coming in the form of gold coins. Some of the most popular and well-known gold coins include the American Gold Eagle, American Gold Buffalo, South African Krugerrand, Canadian Maple Leaf, and Austrian Philharmonic.
More than 80% of the gold bullion coins purchased in the U.S. are Gold Eagles, which come in values from $5 to $50 each depending on the size and amount of gold. American Gold Eagle coins have been minted by the U.S. Mint since 1986 and contain 22-karat gold.
What should I look for in a Gold Bullion Seller?
One of the most common ways to sell gold bullion today as a private investor is through an online dealer, which is popular because it allows investors the chance to lock-in the current day's sales price and incurs a smaller overhead (fee) than most retail locations charge. It's also simpler and less time consuming to sell your gold online than to visit an in-person location.
If you are looking to sell some or all of your investment in gold bullion, it's important to select a well-known, reputable dealer. One thing to look for is a company's length of service. For example, Sell Your Gold has been serving customers for more than 50 years, has an 'A+' rating with the Better Business Bureau, and offers a price match guarantee.
Safety and Security in Selling Gold Bullion
Another huge consideration before selling gold online or in-person is the safety and security of the facility. You have kept your investment safe and when you make the decision to sell, you want to make sure the company you choose is also investing in the security of your gold.
To choose the best dealer, make sure the company provides video surveillance, secure storage facilities, and insurance. Our SellYourGold facility is fully insured, as is our FedEx shipping process. For instance, we automatically offer $5,000 in insurance, up to $100,000 in addition shipping insurance coverage at no extra cost, and door-to-door tracking of your order to ensure security and peace of mind. We also provide 24-hour taped video surveillance of the entire facility, including the full appraisal process.
To learn more about how to sell your gold with Sell Your Gold, please visit sellyourgold.com and send for your free gold appraisal kit today!