Sell Your Used Watches
Best Price for Your Designer or Luxury Watches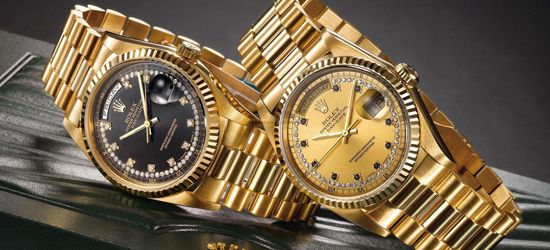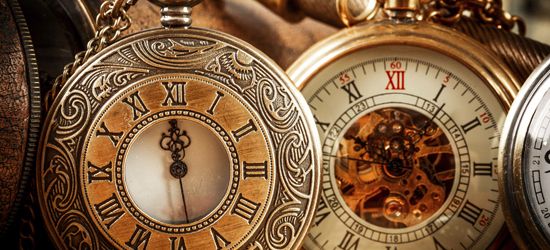 As leading watch buyers, we promise to give you the best price for your designer or luxury watches†† – new, used or broken. Our team of skilled appraisers have over 50 years' experience buying luxury brand name jewelry and watches, and has made the process of selling watches online easier than ever. Request your free and insured* appraisal kit today - start selling your watches!
---
Brands We Buy
At Sell Your Gold you can sell watches and luxury watches, as well as used and broken watches. We are interested in buying all luxury brands as well as antique pocket watches. If your watch has been engraved or personalized, no problem! Check out some of the brands we buy and start selling your watches online today!
Omega
Panerai
Patek Philippe
Piaget
Richard Mille
Rolex
TAG Heuer
Toubillion
Vintage Brands
A Lange & Shone
Audemars Piguet
Bvlgari
Baume & Mercier
Breitling
Cartier
Girard-Perregaux
Hublot
IWC
Jaeger-LeCoultre
Omega
Piaget
Rolex
Raymond Weil
Tiffany & Co
TAG Heuer
Van Cleef & Arpels
Zenith
Audemars Piguet
Bvlgari
Baume & Mercier
Cartier
Chopard
IWC
A. Lange & Sohne
Audemars Piguet
American Waltham
Ball
Cartier
Dudley
Enameled
Elgin
Fusee
Gruen
Hamilton
Hampden
Howard
Illinois
Masonic
Patek Philippe
Rockford
South Bend
Vacheron & Constantin
Waltham
Repeaters / Chiming
European
Gold, Solid
Multi-Function
Railroad
Fill out the form for your
FREE Appraisal Kit
Is Your Watch a Luxury Brand or Fake
Once we receive the watch you are selling, our appraisers will carefully inspect the watch looking for specific brand characteristics to confirm its authenticity. Most luxury watches will also come with a certificate of authenticity. Things we look for are the following: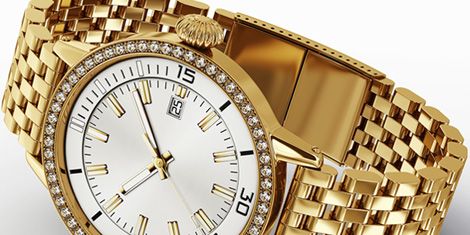 Material
Color can slightly vary in counterfeit watches along with the finish. Watches that use real gold should also have a hallmark. We will test the gold material to confirm the purity content is accurate as this will contribute to the amount we offer. Learn more about the types of precious metals we buy.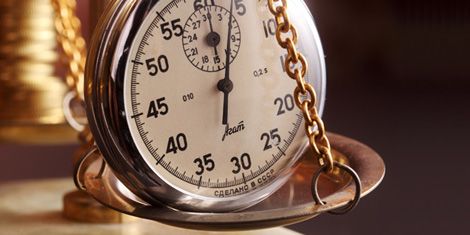 Weight
If your watch is authentic it should have some weight to it as it will have used authentic materials. Counterfeit watches are usually made with cheaper material and will be lighter than an original model.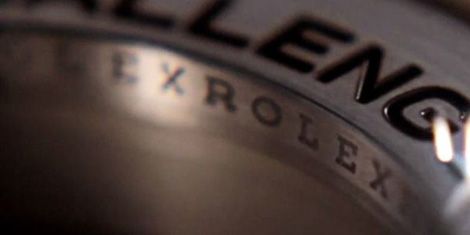 Typefaces and Engravings
The type face should be the proper shape and size, and engravings should be smooth to the touch. Spelling errors are seen a lot in counterfeit items and are the first sign an item is not authentic. We will also inspect your piece for serial numbers and use that to authenticate the timepiece as each designer will have specific serial number to each watch they sell.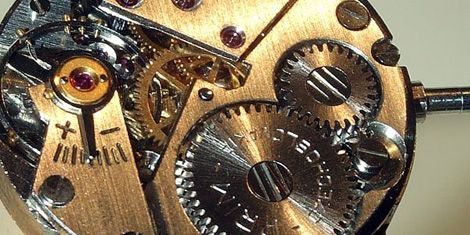 Movement
The number one characteristic in determining if a watch is real or fake: nothing can beat an original watch movement. Our appraiser will examine the watch in its internal mechanisms to make sure it's moving as it should.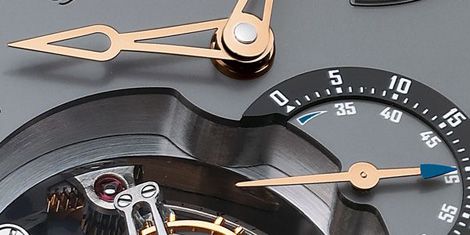 Sound
Cheaper watches or counterfeits will tend to make a ticking sound. Fine watches have extremely smooth mechanisms, so there won't be a sound – another factor in knowing you have an authentic movement.
What is Considered a Luxury Watch?
At Sell Your Gold we buy luxury brand watches, but what is considered luxury watch versus a fashion brand watch?
Cost. In general, a luxury brand watch will cost a lot more than a fashion watch due to the time it takes to be created and craftsmanship to create it. At the lower end of the spectrum, a $5,000 watch could take up to a day or two. When you get into handmade, artisanal quality timepieces, it can take several days, weeks, or even up to a month to produce a single watch.

Reputation. Some brands are considered luxury just by their brand name - i.e. Rolex. Often these can be over priced because you are paying for the name... however, it doesn't also mean you aren't getting a really nice watch.

Accuracy. Any fine luxury timepiece will be noted for its accuracy of keeping time. The accuracy is usually measured in percentages, and in the format of -x/+x (i.e. -4 seconds / +4 seconds). In everyday life, 99.9% accuracy is pretty perfect, but when it comes to a timepiece that means that it could be off by 1 minute and 27 seconds every day. COSC is Contrôle Officiel Suisse des Chronomètres, the Official Swiss Chronometer Testing Institute, is responsible for certifying accuracy and precision of watches in Switzerland, and for a watch to be COSC certified it but be accurate within -4/+6 seconds per day.

Here is a quick table showing various accuracy ranges within COSC certified chronometers and their perceived grade.

| Perception | Accuracy | Percentage |
| --- | --- | --- |
| Standard | -4 seconds / +6 seconds | 99.994% accurate |
| Typical | -3 seconds / +3 seconds | 99.996% accurate |
| Excellent | -1 seconds / +1 seconds | 99.998% accurate |

Components and Materials. This factor also contributes to the cost of the watch. When a watch uses precious metals, the cost of the watch can increase significantly even if the same parts are used. Components such as a chronograph or date and time displays, alarms, and self-winding mechanisms can be found in fashion watches, but depending on the complexity can really increase the cost of a watch.
Investment. Some luxury watch brands which are handmade, artisanal quality watches are so intricate that they produce so few watches in a year. This rarity leads to very high demand within the collecting network.
So what is considered a "fashion watch"? Popular clothing brands like Michael Kors and Marc Jacobs will use watches as products to elevate a brand image and complete the brand experience instead of a major money maker. Fashion watches tend to be more focused on the current style trend and what is "hot" now. While they can still cost a couple hundred dollar, they don't compare to the luxury brand price tag.
Common Luxury Watch Styles
Like most fashion items, watches come in many styles. Watch styles were created for specific uses such as nautical, sports and fashion etc. At Sell Your Gold, you can sell all luxury watch styles – we buy them all! Some comment luxury watch styles are: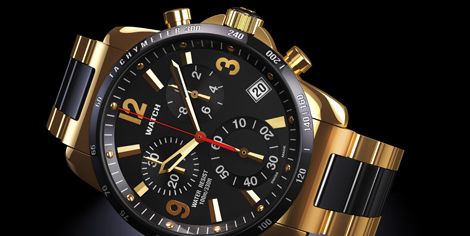 Diving Watches
These are watches that were designed for underwater diving. They have a minimum water resistance of 100 m (330 ft) deep. They can be designed with chronographs (stopwatch or timer) and illuminated faces as well as other dive friendly features. Rolex Submariner is one of the most popular of the dive watches. Sell your Rolex watch today!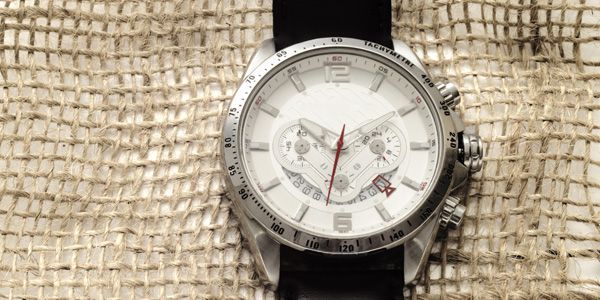 Pilots Watches
Pilots watches were initially designed to tailor to the needs to aircraft pilots, but also feature aeronautical themes that resemble the cockpit.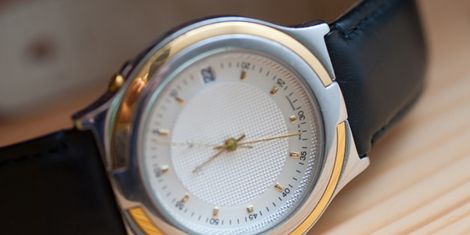 Dress Watches
These watches tend to be the most expensive style, usually also crafted out of precious metal with an elegant and formal design. They can also include diamonds and gems.
Watch Movements - What is commonly used for luxury brands?
A watch movement is the number one determining factor when we examine watches to know if whether are real or fake. The watch movement is the engine of the watch: it makes the hands move, keeping accurate time as well as any other features incorporated in the watch. There are two main categories for watch movements: quartz and mechanical. An easy way to figure out which type of movement your watch has is by looking at the second hand. If it has a tick motion that moves once per second, it's a quartz movement, whereas a mechanical movement has a smooth sweeping motion. Luxury brands usually include a mechanical movement.
Mechanical Movements - This movement is often chosen for luxury brands due its craftsmanship and quality. These movements contain tiny components that all work together to make the watch function and will use a wound spring rather than a battery to power the watch. There are two different classes of a mechanical movement: manual and automatic.
Automatic Movement – The second form of mechanical movement is the automatic movement. The automatic movement harnesses energy through the natural motion of the watch wearer transferring energy to automatically wind the watch, and doesn't require the manual winding. However, if it does not get worn everyday it will need a quick wind to regain initial power.
Manual Movement - Titled the most "traditional movement" and the oldest form of watch movement. This movement requires a manual wind and often displays its gears through the back of the case. The power reserve for this movement could be 24 hours up to a couple days depending on the type of watch. Watch owners that buy manual movements usually have the habit of winding their watch every morning before they put it on.
Quartz Movement - A quartz movement is very accurate and requires less maintenance as it leverages a battery to power its movement. There are two type of quartz movements: battery powered and solar powered (using light to power the battery). Please note: battery powered doesn't mean it can't rival the mechanics of a luxury time piece.
Regardless of the movement, we will accept all authentic luxury watches - used, new or broken. Request a kit today and sell your watch!