Cash for Gold
Find out What We Pay for Your Gold
We will pay you up to 95% of the market price for your bullion
and up to 90% for your precious metals and diamonds.
Receive the highest offer for your gold, silver, platinum and diamonds ‐ Guaranteed!
If you're not happy we'll send your items back for free.
'A+' Rated by
Better Business Bureau
FREE and Insured
FedEx Shipping
100% Satisfaction
Guaranteed
The Sell Your Gold Experience
The Most Reputable Cash for Gold Buyer
We provide you a fast, safe and easy way to sell your merchandise online, an experience that can't be matched by your local pawn shop or jewelers.
'A+' Rated: By the Better Business Bureau
We Pay the Most: Highest Payouts Guaranteed
Free & Insured FedEx Shipping: Insured up to $100K**
Same Day Payments: Have money in your account within 24hrs
Best Price Guarantee: We'll beat any online competitor's price††
5-Star Reviews: 1,000's of 5-Star TrustPilot reviews
Satisfaction Guaranteed: Or we'll return your items free of charge
Fill out the form for your
FREE Appraisal Kit
Our Recent Payouts
Gold
Bracelet
Gold
American Eagles
$38,858.76
446.92 dwt, 22k
Gold
Necklace
Rolex
Yacht Master
Gold
Diamond Ring
$916.16
9 dwt, 18k - .43ct diamond
Gold
S.A. Krugerrands
$9,812.07
112.85 dwt, 22k
Platinum
Diamond Ring
$13,500
4.1 dwt, 95% - 2ct diamond
Gold
Bracelet
Gold
American Eagle
Gold
Necklace
Silver
Morgan Dollars
Silver
Necklace
Silver
Quarters 1932-1964
Silver
Necklace
Silver
Necklace
How Do We Calculate Your Offer
We Will Give You Most Cash for Your Gold - Guaranteed!
Turn your gold into cash today! Cash for gold prices are constantly changing. Don't miss your chance to work with the best. To date, we've paid our customers over $60 million in payouts!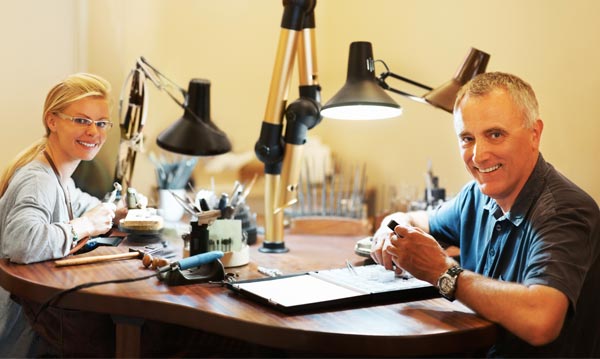 Main essentials for evaluating your items:
Examine your items for precious metals like gold, silver or platinum
We determine the purity of your precious metal
We gather the total weight of your precious metal
We determine if your item is an antique, luxury brand or has numismatic value
The combination of these elements, plus the current day's market price for the precious metal will help us calculate your offer.
Current Market Price: Sep 29, 2023
(Per Troy Ounce)
Remember, the more gold you send in the better! Ready to sell your gold for cash? Lock in your rate today and call to get a free, no obligation estimate. Not happy with your offer, no problem. With our risk free, no obligation process, we will happily ship your items back for free. We will also beat any online competitors price!††
Don't know what to sell? Check out all the things we buy.
---
Highest Payout Guaranteed
Looking for fast cash for your gold? Send in your gold today by requesting a free and insured appraisal kit. Print your FREE FedEx label, package your items and drop them off at a nearby FedEx location. Once we receive your package you will receive a same day offer. Accept your offer and select PayPal to receive payment in 24 hours!††