What We Buy
We Buy Gold, Silver, Platinum, Diamonds and Gemstones
Sell Your Gold is one of the top online gold buyers in the market, and we buy more than just gold. With over 50 years' experience in the industry, we specialize in buying all precious metals found in jewelry, coins, bullion and watches. Want to learn more about each item we buy? Click the category you're interested in below to learn more.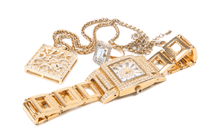 Jewelry
Bracelets, necklaces, earrings
Gold, Silver and Platinum
New and used jewelry
Luxury and designer brands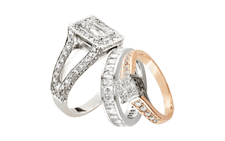 Diamonds
Wedding & engagement rings
Earrings, bracelets, necklaces
Loose diamonds
All cut, color, clarity, carat size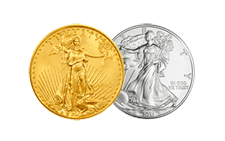 Coins
All gold, platinum, silver
All American Eagles
All commemorative coins
All collectible coins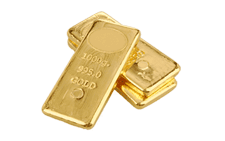 Bullion
All Gold & Silver coins
All Gold & Silver bars
All Gold & Silver rounds
All Gold & Silver bullion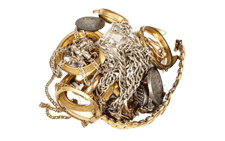 Precious Metals
All Gold, Silver, and Platinum
All Purities
Jewelry - new, used, broken
Bullion and Coins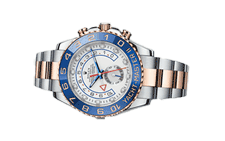 Watches
Wrist watches: Rolex, Breitling, Tiffany & Co, Piaget and more.
Pocket watches: Cartier, Elgin, Patek Philippe and more
Fill out the form for your
FREE Appraisal Kit
---
What Else Do We Buy?
Gold, Platinum, and Silver
As gold buyers, we also buy scrap and industrial metals including gold, platinum and silver. We even buy dental gold – whatever the quantity and item, we'll take it!
Professional Jewelry Buyer
As an experienced gold buyer, we know this industry in and out, and part of this industry is being a jewelry buyer. Being a jewelry buyer includes buying diamonds and gemstones, as well as all different types of jewelry: necklaces, rings, bracelets, earrings, and cufflinks – plus more!
Trusted Diamond Buyer
"Gold" may be in our name, but diamonds are our best friend! Our GIA-educated professionals are experienced in evaluating precious stones including diamonds and gemstones - loose or found in your jewelry. Our in-house jeweler has worked with estate, antique as well as designer pieces evaluating stones and special item characteristics.
Ready to sell your items to one of the top-rated online gold buyer?† Fill out your request form today.