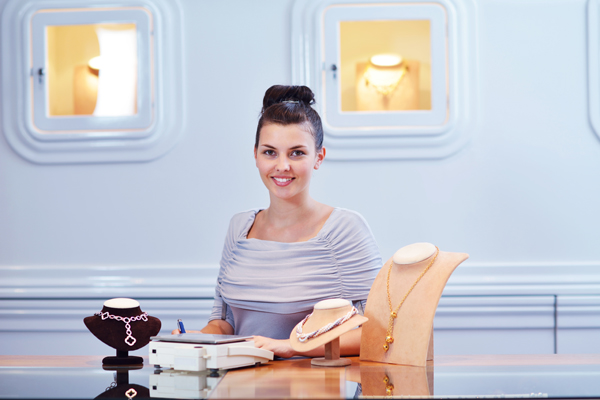 If you are looking for some extra cash, selling your jewelry might be a great way to some cash for gold. However, getting a good deal for you as a jewelry seller can be challenging. Pawn shops and "Cash for Gold" stores have become known as places where greedy people take advantage of other who might not be "in the know".
Get a Jewelry Appraisal
In order to get the best possible value out of your jewelry, it is important to realize how much it is actually worth and how much buyers would be willing to pay for it. Whether your jewelry is made from gold, silver, platinum, diamonds, or other materials, the first step in this process is to assess the value of your items with a jewelry appraisal.
An appraisal can help you determine the worth of your jewelry and gain a pretty good idea of how much money you could make from a sale. It is also important to note that the market value of your jewelry might strictly depend on their build material, such as gold, silver, diamond, and more.
Sentimental Value as Market Value
That's because in many cases, jewelry is worth only as much as the materials used in its construction; while your gold wedding ring from Grandma may hold a lot of sentimental value, in the market, it may be worth as much as the gold used to make it. Many jewelry buyers are actually interested in re-processing jewelry for scrap gold or silver, for example.
Of course, jewelry designed by famous houses such as Chopard or Van Cleef & Arpels can better hold its value over time, and if owned by a famous individual may actually increase in price and it ages.
For example, you could possess an item that has been in your family for generations (for emotional value, sought-after vintage pieces, old-fashioned craftsmanship…) or you might be lucky enough to own a piece of jewelry that belonged to a famous person (a celebrity or historical figure) or that was made to commemorate a particular event.
Look for Hallmarks
As you might understand by now, there are many different factors that effect the market value of a given piece of jewelry. Most pieces of jewelry are stamped with identifying marks, known as hallmarks, that will clue you in to your jewelry's value. A ring stamped "14k" is made out of 58.3% pure gold, for example. A necklace marked "925" is made from 92.5% sterling silver. Examine your jewelry for these hallmarks to get a basic idea of your jewelry's market price.
Keep the Box and Receipt
Other factors such as manufacturing origin, age, and history associated with a piece of jewelry will significantly affect its value. If you happen to also have original boxes or receipts, it's a huge plus, since those things will make it easier to authenticate to items and give you a better rate. If your jewelry has been appraised for insurance purposes, or better yet by the GIA, that appraisal is a great way to make sure you get the true value of your jewelry when you sell gold.
Use a GIA-trained Jewelry Buyer
A jewelry buyer with GIA-trained staff helps ensure you get an accurate appraisal when you sell jewelry. Many jewelry buyers will appraise your jewelry at no cost to you. Online jewelry buyers with a good reputation and well-known endorsements are a reliable and hassle-free way to get a free jewelry appraisal and a fair price for your jewelry.