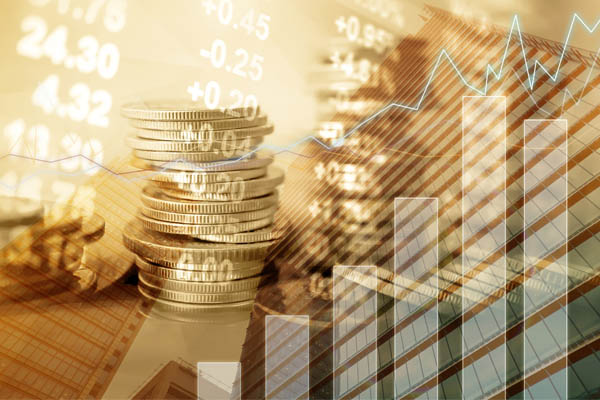 Today's Current Market Price: Dec 08, 2023
(Per Troy Ounce)
The spot price of gold is the current price of one troy ounce of pure gold, without processing into a marketable form or dealer fees. In the US, the spot price of gold is mostly set through New York (Comex). In the UK, it is the LBMA that sets the current gold price per ounce. When those groups are setting the spot price, the final number depends on many factors, including current events, market speculation, market trends, currency values, and more.
The prices that are determined are in troy ounces and during market hours continue to change constantly. Bullion dealers use the gold price as the basis to determine the retail price of gold bars and coins.
Gold as an Investment
Investment in gold can be made in the physical form as well as in paper certificates depending on your preferences. Many private as well as government mints produce gold in marketable forms across the globe to enable investors to take advantage of gold's value. Physical gold can be purchased in the form of coins or bars of various shapes and sizes. Gold bars, for example, can be generally found in sizes starting from one gram to over four hundred ounces. Gold coins, however, are typically found in low denominations such as one ounce or fractional sizes.
Just like other precious metals, gold in any physical form is regarded as a vehicle to protect investors from the volatile stock market and also devaluations of currencies. Another way to invest in gold is to purchase gold certificates. A gold certificate is basically a piece of paper that states that you own a piece of gold that is stored at some other location and is not physically with you. It means that you won't be able to take physical ownership of the gold that you own.
Even though many people prefer the convenience of purchasing paper gold, others want physical ownership of the gold they are paying for.
Gold Spot Price FAQs
Gold Price Factors FAQ
Gold Futures, Paper Gold and Gold Bullion FAQs
What is a gold futures contract?

A gold futures contract is a contract that allows for the sale or purchase of gold at a specific date in the coming future for a certain price. If you purchase a January 2019 gold futures contract, you are buying the right to take delivery of (for example) 100 troy ounces of gold in January 2019 at the price dictated in the contract. The price of the futures contract is subject to fluctuation between now and January 2019 as more information about the likely price of gold on that date becomes available.

If I buy a gold futures contract, am I buying gold?

Technically, when you are purchasing a gold futures contract, you will eventually get delivery on that particular contract. However, it is not a common practice as there are only some bullion gold products that make the amount of choice one has limited. Also, you will also have to pay numerous fees and costs when taking delivery at a future date. For these reasons, most gold futures contracts are closed prior to the closing date or are settled in cash.

Is buying shares of a gold ETF the same as purchasing bullion?

Even though many people buy gold ETFs, they are only promissory notes. Unlike gold bullion which is a physical asset and which you can hold in your hand, ETFs are only paper assets. Investors who buy shares in an ETF (which, for example, tracks the spot price of gold) do not actually own any physical gold. Also, the two options are priced differently due to numerous factors.
Other Gold Price FAQs