Sell Your Gold
-


Get Cash in 24 Hours
Ranked #1 by NBC's TODAY Show for Highest Payouts!
Trusted by the BBB
'A' Rated
FREE Shipping
Insured up to $25,000
Trusted by the BBB
'A' Rated
FREE Shipping
Insured up to $25,000
5 Star Customer Reviews
Price Match Guarantee
Sell Your Gold
Get Cash in 24 Hours
Fill out the form below for your FREE Appraisal Kit
Learn More
Trusted Gold Buyer
Ranked #1 for Highest Payouts by NBC's Today Show
NBC's Today Show wanted to find the highest paying gold buyer, so they sent the same gold to 10 different gold buying companies and compared the offers they received. Out of all the gold buyers, SellYourGold.com sent a check for the most money! Read about it here.
Not only do we have the highest payouts in the industry††, but we guarantee you will be satisfied with your offer, service and selling experience!
At Sell Your Gold we pride ourselves on providing fair and honest offers. If you find a higher offer from an online competitor, we'll match it!† † In addition, to show our dedication to your satisfaction, if you are not 100% happy with our offer, we will safely return your unwanted items for free - even if you change your mind after payment is received.*
"Such a convenient and QUICK experience! I literally downloaded and printed kit on Fri afternoon, took to Fed Ex with pre paid label from kit and my packaged items and received an offer on Mon. Thank you for the easiest experience!"
- Sandra R.
"AWESOME, it took no more than a day to get an appraisal after they received my jewelry, I highly recommend them, you won't be disappointed, only satisfied... guaranteed. Thanks Sell your gold team."
- Maggie G
"Ultra fast, ultra easy. They sent me an easy form to fill out, gave me the number to call fed ex and they came to me, even brought appropriate shipping materials. I had an offer the very next day. Thank you!"
-Christina P.
"Sellyourgold is a Great Company. The process to get paid for your gold could not be easier. Download the kit, ship it free to Sellyourgold, review their offer and get paid. I opted to be paid via my PayPal account with no fees attached. This is the way to sellyourgold!!!"
- Gene F.
"Fast, fair and friendly - especially Andi and Kerry who patiently answered all my myriad questions. Four days from mailing off package by Fed Ex til money deposited in my bank account! Would patronize again!"
- Jennifer G.
"Sellyourgold is great and very easy just request an appraisal kit and then mail in your jewelry item for fast payment....service very fast and nice appraisal kit so your items are not damaged...very nice got paid in just a couple of days...thanks"
-Forest W.
"They made it so easy to get rid of jewelry and treasures I never wear anymore. The kit came to my door very quickly and they even called me to see if I had any questions or concerns."
- Natalie B.
"My experience with Sellyourgold began with easy to follow directions, quick drop-off for mailing since it came with prepaid stickers and packaging, and my appraisal came back to me quickly! I would highly recommend Sellyourgold to my friends and family"
- Beth K.
How It Works
In 3 Quick Steps Sell Your Gold from Home with Peace Of Mind!
What We Pay
We Have Paid over $18 Million to Our Customers!
We will give you the best price for your jewelry and gold. If you find a better offer from one of our competitors we will match it!††
Today's Current Spot Price: Apr 23, 2018
$3,964.70
18kt - Gold/Diamond Ring
$126.00
.925 Silver Bracelet
$1,207.97
14kt - Gold Necklace
$1,577.73
18kt Gold Bracelet
The current day's gold price
If your item contains precious metal
The weight of the precious metal
The purity of the precious metal
Any specific item characteristics
How much precious metal you send us
The combination of these specifications will help us calculate your offer. Accept your offer using our express payment option to get paid in less than 24 hours. If you are not happy with your offer, we will gladly return your items free of charge, no questions asked. Our customer's satisfaction is 100% guaranteed.
What We Buy
Sell Your Gold Buys More than Just Gold.
Why Sell
It's Fast. It's Free. It's Easy Cash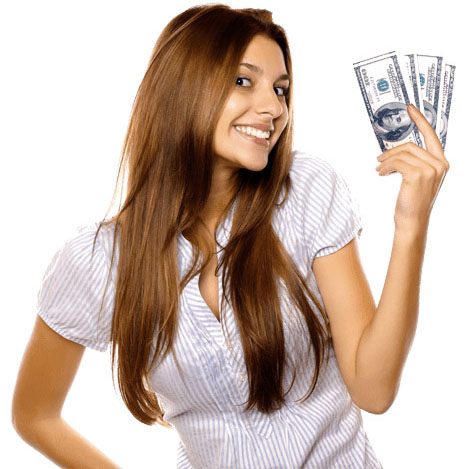 Looking for cash fast? You have come to the right place! Sell Your Gold is the perfect outlet to sell your jewelry, gold, diamond, silver and platinum items for cash. Select our expedited payment method, PayPal, and get paid in as quickly as 24 hours.††
Maybe you are looking for some extra cash to:
Pay off credit card debt
Go on a shopping spree
Treat yourself to a get a way
Frequently Asked Questions
You Have Questions, We Have Answers!
About Us
The Most Reputable Online Gold Buyer
Sell Your Gold has been in business for 50+ years and specializes in appraising all gold items, specifically gold, jewelry and watches. Leveraging our proprietary technology every piece we appraise goes through rigorous testing and quality assurance to ensure the most accurate information and the best price for your items.
Free and insured FedEx shipping**
VIP door to door service with FedEx in home pick up
Constant communication on where the items are in our process
Same day offers
24-hour express payment leveraging our PayPal payment option††
So, don't waste your time driving around to different jewelry stores. Request a kit from Sell Your Gold today, send us your gold and jewelry and we'll do the rest!